As we begin a new season at Gospel in the city we are going to take a look back at the story of Jonah a reluctant Prophet, and the incredible grace God showed to him and to those he sent him to.
Jonah was called to serve God in the city of Nineveh, but he'd have rather gone anywhere else. Steve Ould, pastor of Great Victoria Street Baptist Church, will be joining us to help us consider how Jonah might challenge us to serve God in the city of Belfast.
Weds lunchtime        Series Topic/Title                                 Passage
18-April                      There's Grace In That Storm                       Jonah 1
25-April                      Grace That Goes Deeper                            Jonah 2
02-May                       A Great Challenge, A Greater God             Jonah 3
09-May                       Sharing God's Heart For The City              Jonah 4
Everyone who is in the city centre is very welcome to join us on Wednesday lunchtimes from 1:10-1:45pm, in the restaurant of the Clayton Hotel Belfast 22-26 Ormeau Avenue, Belfast, BT2 8HS. (On entering the building turn left, you'll find us at the far end of the restaurant.) Sandwiches and hot drinks are available (suggested donation £3).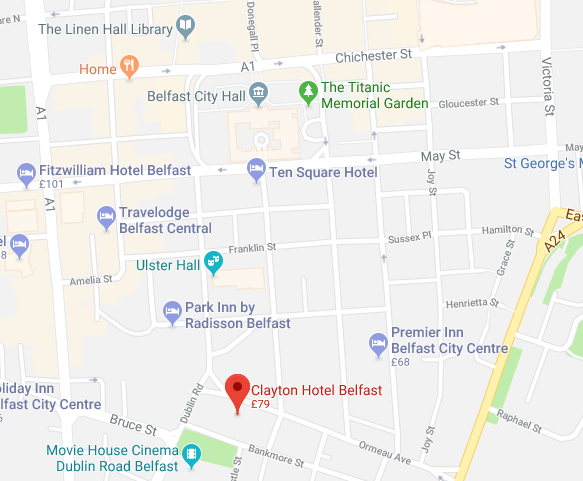 Please feel free to share this with anyone you know who may be interested in coming along.