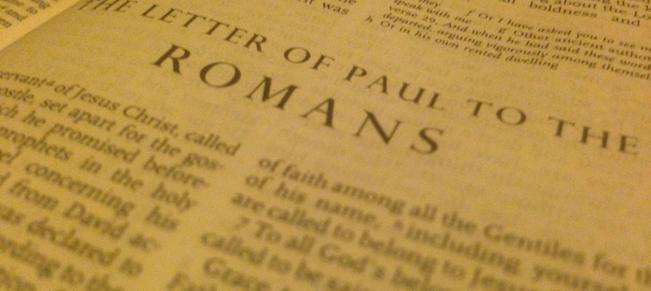 Over the last few weeks at Gospel in the City we've been looking at why our world is the way it is from the first chapters of the Bible.
For the next two weeks we're going to fast forward to the decades after the life of Christ and see how the Apostle Paul uses Genesis 1-3 to explain what's wrong with the world in his letter to the Romans.
29th November: Romans 1. 1-17. God's Powerful Gospel
06th December: Romans 1. 18-32. Why is God so Angry?
Our speaker for this series will be Johnny McClaughlin (Hamilton Road Baptist Church)
Each week we'll also be including a short slot that aims to equip us very practically for living as a Christian in the workplace. We will be continuing our series focusing on 10 tips for everyday evangelism from New York Pastor Tim Keller.
Everyone who is in the city centre is very welcome to join us on Wednesday lunchtimes at 1:10, upstairs in Caffe Nero on Fountain St. Sandwiches available (suggested donation £3).
Feel free to share this with anyone you know who may be interested in coming along.